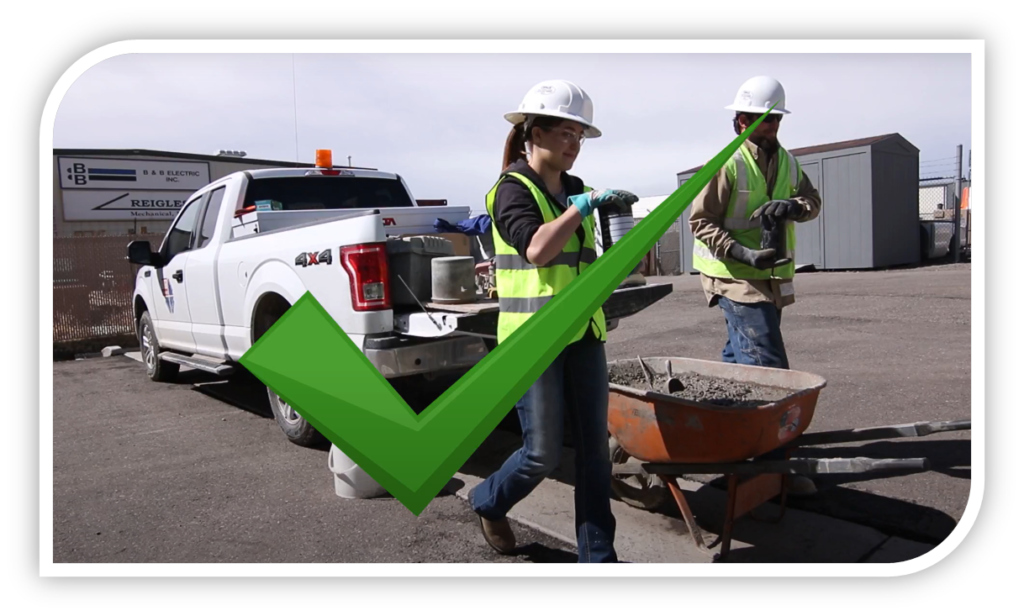 The Concrete Testing Adherence Collaboration (CTAC) program is not just a Colorado program anymore. As of April 1, 2022, the CTAC program has gone live at the national level to assist producers and consultant laboratories in improving testing procedures through the evaluation of concrete testing technicians on jobsites.
Going national means CTAC will be available to associations, industry groups, and company affiliates for continuous improvement of the concrete industry. The ACI Concrete Field Testing Technician Grade I certification is valid for a five-year period. The CTAC program allows Observers to continuously evaluate those individuals to confirm testing still meets the Standard the certification is based on. With the observations, all entities on a project, including the contractor, engineer, producer, laboratory, etc., can be more confident in the testing of fresh concrete and strength results determined through the specimens cast and cured.
The reporting system for the National CTAC program is accessible to Observers, Company Managers, and affiliate representatives to view the most up-to-date live information on submitted observations. The reports provide the ability to review employee performance and use this information quickly for training improvement and project team cooperation, as well as individual tracking for technician improvement. The reporting system also allows for viewing reports within a radius of a pin location on a map, such as a project location. This will allow companies to evaluate the improvement of not just their technician, but also the consistency of project testing. Above all, CTAC can be helpful in opening communication across all the concrete industry, not just per project, but also regionally or even nationally.
The live national program currently has the following groups involved in the program:
Arizona Rock Products Association
CalCIMA, California Construction and Industrial Materials Association
Colorado Ready Mixed Concrete Association
Concrete Ontario, Ready Mixed Concrete Association of Ontario
Concrete Promotional Group, Kansas City Area
Additional groups joining the program shortly are:
Maryland Ready Mix Concrete Association
Texas Aggregates & Concrete Association
Washington Aggregates & Concrete Assn.
Wisconsin Ready Mixed Concrete Association
If your company would like to participate, please reach out to your regional concrete associations or regional concrete affiliates to contact the CTAC or CRMCA for initial setup. For more information on the program, go to www.concretetac.com. Questions can also be directed to ctac@coloradocaa.org.