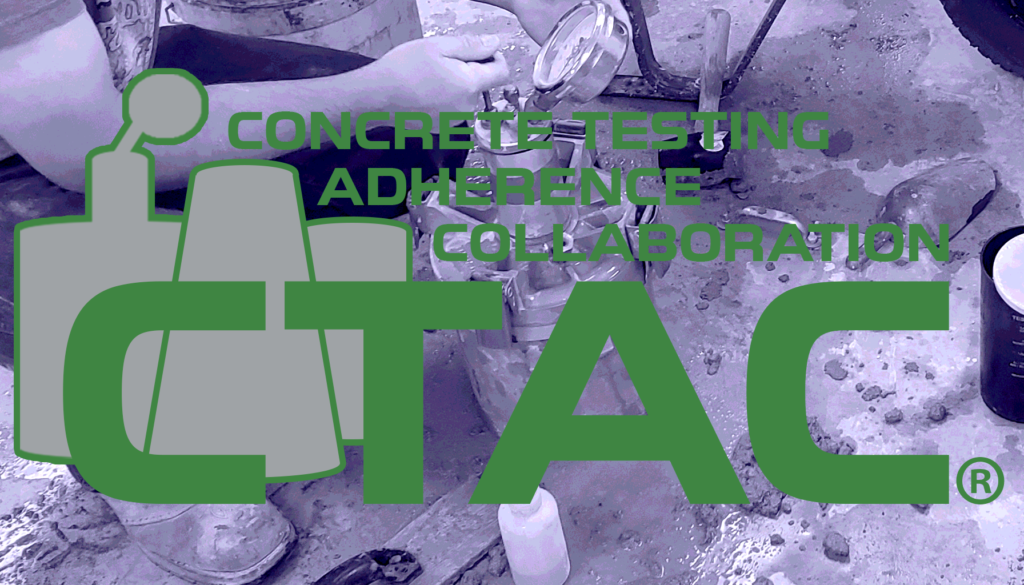 The Colorado Ready Mixed Concrete Association (CRMCA) developed a concrete Testing observation program in 2015 to improve the concrete industry and to create uniform testing through ACI Standards. The program assists producers and consultant laboratories in improving testing procedures through the evaluation of testing technicians during on-site concrete testing procedures. The program was upgraded in 2017 to collect clearer data on the consistencies of specific testing procedures during field concrete testing. The program is currently known as the Concrete Testing Adherence Collaboration (CTAC®). The program continues to be utilized by concrete producers and engineering firms in Colorado.
With the assistance of the National Ready Mixed Concrete Association (NRMCA), CRMCA has developed a plan to expand the CTAC program outside of Colorado. A grant was awarded in April 2021 to the CRMCA by the Ready Mixed Concrete Research & Education Foundation to develop a nationwide expansion of the CTAC program. The program has the potential to reach not only all the United States, but also Provinces in Canada! In order to successfully provide consistent concrete testing across North America, CRMCA believes observance and evaluation of testing procedures is the first step.
The CTAC program currently provides companies with monthly feedback for technicians, which in turn, allow companies to understand where additional training may be needed and/or utilize the feedback to promote their companies' adherence to testing procedures. During the second half of this year, the CRMCA, NRMCA, and the program development partners will be:
Recoding and expanding the mobile app to a national level,
Creating an informational base website,
Rolling out Beta testing to a small evaluation team,
Collaborating with invested States and Provinces on program improvements,
Sharing and increasing interest and adoption of the program, and finally
Transitioning to a fully live Continental program.
If you have any questions or are interested in getting involved as a stakeholder, please reach out to me.
JT Mesite, P.E.
Program Manager
CRMCA