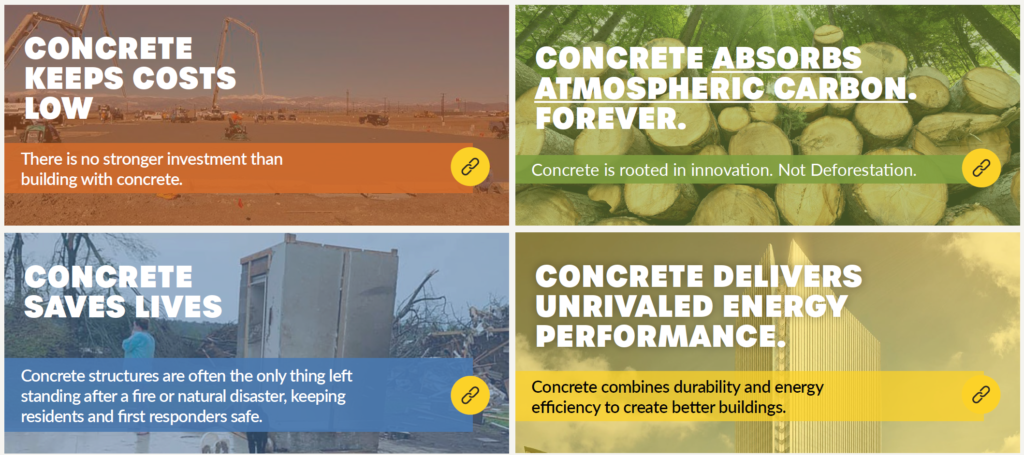 CRMCA, in partnership with NRMCA, has developed a Ready-To-Use educational flyer to assist in promoting the benefits of building with concrete. The resources included are targeted to architects, engineers, design professionals, contractors, project owners, and anyone else interested in making the best choice for their upcoming project.
We are constantly rising to the challenge of educating the building community on the benefits of the concrete industry. This document will help YOU outline to anyone who may not know that concrete can be the most cost effective, sustainable, durable, and energy efficient building material.
Concrete Keeps Costs Low.
Concrete Absorbs Atmospheric Carbon. Forever.
Concrete Saves Lives.
Concrete Delivers Unrivaled Energy Performance.
Please visit the CRMCA Build With Strength webpage for more resources as you discuss the benefits of building with concrete in Colorado! Contact Emma Dolan for ways to plug-in to the Build With Strength Colorado Task Force.