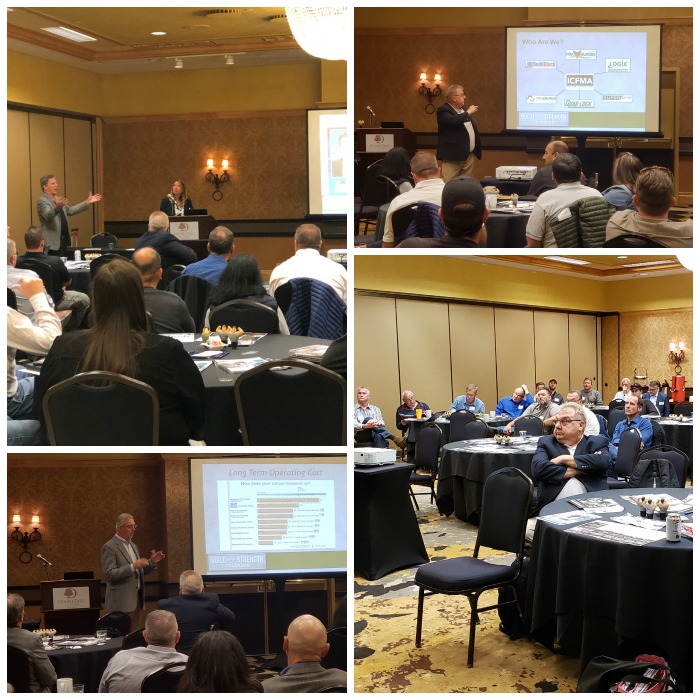 On October 15th CRMCA, in partnership with the National Ready Mixed Concrete Association (NRMCA) and the Insulating Concrete Forms Manufacturers Association (ICFMA), hosted a successful Town Hall event in Denver.
As a part of CRMCA's commitment to the Build With Strength campaign, an effort to promote the utilization of more concrete in commercial, residential and multi-family construction across the country, the Town Hall reached out to individuals involved in these types of construction in Colorado.
The audience at the Town Hall was mainly comprised of local contractors and design professionals interested in expanding their knowledge of Insulating Concrete Forms (ICFs) and discussing how they could be used as a preferred building material in Colorado. Over 30 local contractors engaged with speakers from across the industry to delve deeper and gain more technical details on the construction process with ICF, the possible energy efficiency savings that come from building with an environmentally conscious product and an overview of the resources available through the NRMCA's Concrete Design Center.
Thank you to all the individuals who attended and our speakers who were an integral part of making this event a success! If you are interested in learning more about the Build With Strength program or hosting a training at your company please contact the CRMCA staff.
Emma Dolan
Program Coordinator
Colorado Ready Mixed Concrete Association