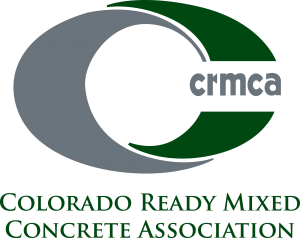 As our industry continues to provide the wind in our country's economic sails, we cannot help but be impacted by COVID-19.  Many of our members have been successfully running their companies remotely.  Our employees' ingenuity to get the job done during stressful times has been remarkable.  I truly believe this is just a bump in the road.  Colorado's secret has been out for a while; we live in a beautiful state that will continue to attract families and businesses to our growing communities.  Our state's economy will weather this storm, and we will be better for it.
We are dealing with a health issue, and ultimately, we have pivoted into making event decisions based on the safety of our members.  We made the difficult decision to cancel our 2020 Summer Outing, which I know is disappointing to everyone.  I look forward to this fantastic event every year, but we will set our sights on Vail in 2021.  We also postponed the highly anticipated Mixer Truck Driver Championship to Summer 2021.  I would like to recognize the leadership from our task force members:  Patrick Reeves (Martin Marietta), Andrew Geisler and Kerri Todd (BURNCO), Bo Morgan (United Companies), Brooke Smartz (LafargeHolcim), and JT Mesite (CRMCA).  I am confident next year's Championship will be a success, and the first of many annual events that will recognize the field expertise of our hardworking, professional mixer truck drivers.  Looking at upcoming scheduled events, CRMCA leadership is continuing to monitor the evolving health crisis and is discussing options to proceed ahead safely.
Our ACI certifications are moving forward.  We are successfully testing students while providing an environment that practices safe and effective social distancing.  ACI certification testing is an important part of the value proposition our Association offers to members, and it is vital to our financial health.  Check out the CRMCA website to get registered.
Replacing in-person meetings with remote connection options, our Market committees remain hard at work.  Our Build With Strength plan has been updated to account for social distancing practices by hosting virtual lunch-and-learns, among other items.  The CRMCA staff recently created a BWS resource page for members and interested individuals.  Our Technical Committee meetings are being held online and are open for members to join.  Contact JT Mesite if you want to get involved.  Our Governmental Affairs committee continues to monitor pending legislation at the Capitol, and will keep members informed of industry-related topics.  This month's Safety committee discussion revolved around regulatory agency interaction and policies during the COVID-19 pandemic, and how the construction industry can continue to operate safely.  Check out the CRMCA page COVID-19 Member Resources for information on how to protect your employees and business.
Finally, I'd like to thank Ken Bontrager (CEMEX) and Tom Cummings (CR Minerals) for their years of service on the Board of Directors, and welcome David Rumsey (CEMEX), Tom McNamee (Master Builders) and Zach Grimes (Chryso) as our newest Board members.  The strength of our Association is led by the many volunteers who see our industry through passionate eyes.
Thank you, all, for your continued support of the CRMCA.
Cole Jacobs, Vice President/General Manager – Rocky Mountain Ready Mix District, Martin Marietta
Board President, Colorado Ready Mixed Concrete Association