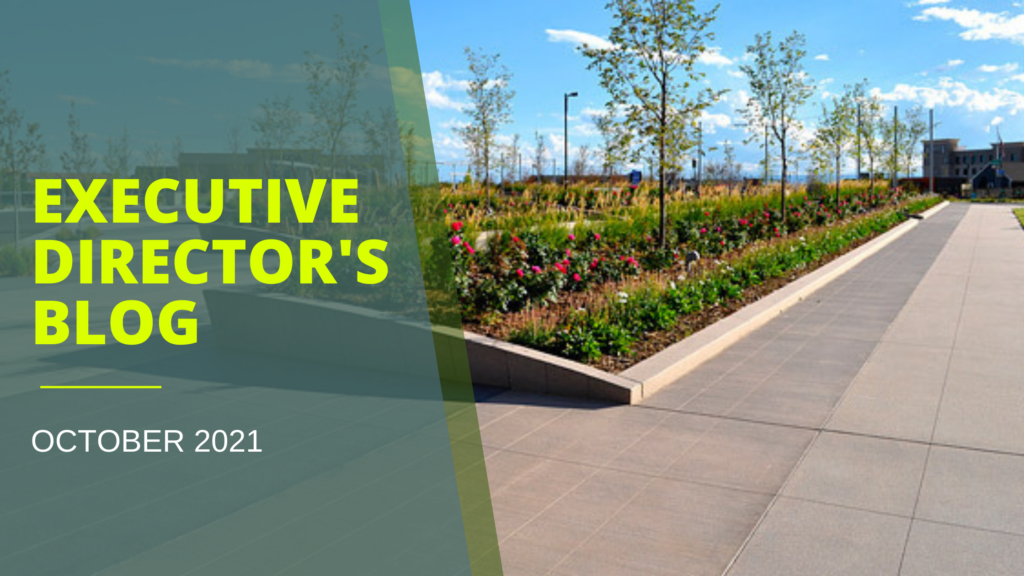 Hello CRMCA membership.  I hope everyone is having a great fall and productive late year season.  Fortunately we are experiencing busy times, and I know the labor shortages make it even more difficult to complete jobs and orders.  Hopefully we get all this resolved soon.
As I stated in the previous blog, just when we think we have turned the corner and have COVD behind us, there continues to be surprises.  Currently, we are dealing with the City and County of Denver and their implementation of vaccination requirements.  The fact that they are unwilling to acknowledge weekly testing as a responsible option, makes if very difficult on suppliers and contractors.  We will continue to inform membership of the situation.
Regarding CRMCA specific news, we remain very engaged with the national expansion of our Concrete Testing Adherence Collaboration (CTAC) test monitoring program. CTAC was presented again at the NRMCA ConcreteWorks program and continues to gain interest and national attention.  This week we will held our 3rd National Task Force meeting with the other states and Canadian provinces planning to participate.  We are anticipating a January 2022 launch and expect to build from there.  Look for additional updates as we move the program forward.
This year, Build With Strength Colorado partnered with Colorado Construction & Design magazine (CCD) to increase the reach of BWS educational and promotional efforts to the Colorado Architect, Engineering, and Construction community. I am excited to share a major outcome of this partnership with the recent Fall 2021 Concrete Feature. Thanks to the Environmental Advocacy Task Force for spearheading this initiative and our producer members for participating through advertising in CCD.
I am pleased to state our ACI Certification sessions are again back to full class sizes of approximately 25 participants.  Both JT Mesite and Emma Dolan continue to do a very good job running a great concrete certification program.  Please contact either of them regarding more information or questions.
Regarding a few upcoming items, the Annual Clay Shoot is scheduled for Wed, Nov 3 at Colorado Clays in Brighton.  This is always a great way to network with those in our industry, while enjoying the great Colorado outdoors.  Please plan to participate.
We also turn our sites on the Annual Conference at the Broadmoor in Colorado Springs on Nov 18 & 19.  We have a great line up of industry speakers, as well as entertainment for the Presidents Banquet.  As our overall theme this year is "Reengagement" we all look forward to personal interaction and speaking face to face with others in the concrete industry.  Please plan to attend.
As usual, let me know if there are any questions.  Thanks again, be safe.
Todd R. Ohlheiser, CAE
Executive Director
Colorado Ready Mixed Concrete Association