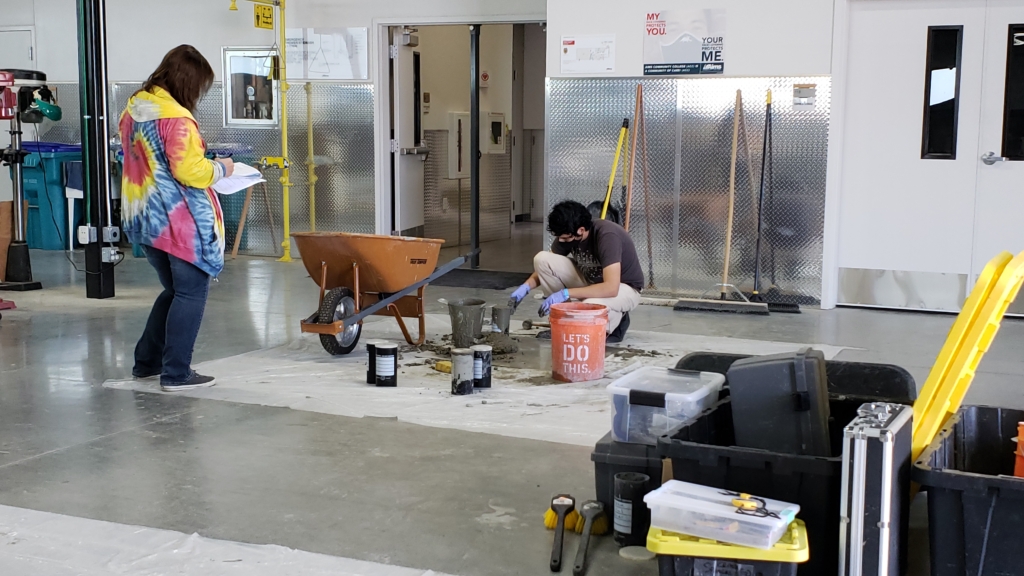 On a construction site or in the laboratory, one always feels more comfortable if we know the technicians, engineers, contractors, or inspectors know the work they do. To have this peace of mind in the concrete industry, projects typically require certifications in different testing procedures through the American Concrete Institute (ACI). These certifications validate ASTM Standard testing is completed correctly and consistently.
Every year, the Colorado Ready Mixed Concrete Association (CRMCA) administers almost 1,000 concrete field and laboratory testing certifications for ACI. These certifications encompass more than 60 different session dates and six locations across the State of Colorado. For every certification the CRMCA administers, we look for assistance from our member company employees as Supplemental Examiners (SE).
What is a Supplemental Examiner?
The SE directly assists the Examiner of Record (EOR) during the performance portion of the ACI certification. The SE is also extremely important, because they evaluate the examinee to confirm the individual is knowledgeable and the procedures are followed.
Who can be a Supplemental Examiner?
According to most ACI certification policies, an SE must be approved by the EOR for the specific certification. For the Field Testing Technician Grade 1 certification, the SE must also hold a current certification. At CRMCA administered certifications, we look for knowledgeable, experienced, and engaged individuals to be SEs.
What does a Supplemental Examiner get?
FREE LUNCH!! But seriously, an SE feels accomplished because they are making sure their peers in the concrete industry are performing ASTM Standards consistently. When an employee receives an ACI certification, it confirms they know the procedures and understand them. In addition, SEs meet those that will be on projects with them, aiming for the same end goal… strong, long-lasting concrete.
In addition, for every SE a CRMCA member company provides at an ACI certification, the company receives a credit towards future certifications. CRMCA members already get up to a 40% discount on ACI certifications in Colorado and can gain significant discounts utilizing SE credits when an employee is registered for a future certification.
How do you get involved?
If you are already a CRMCA member, contact me to receive notifications of future volunteer opportunities at ACI certifications. All certifications need SEs, so there is always an opportunity to help!
If you are not a CRMCA member, contact emma@coloradocaa.org or (303) 290-0303 to get more information on the benefits of a CRMCA membership, including ACI certification discounts and involvement with concrete industry professionals throughout the state.
I look forward to seeing you at our next ACI certification!
JT Mesite, P.E.
Program Manager
jt@coloradocaa.org