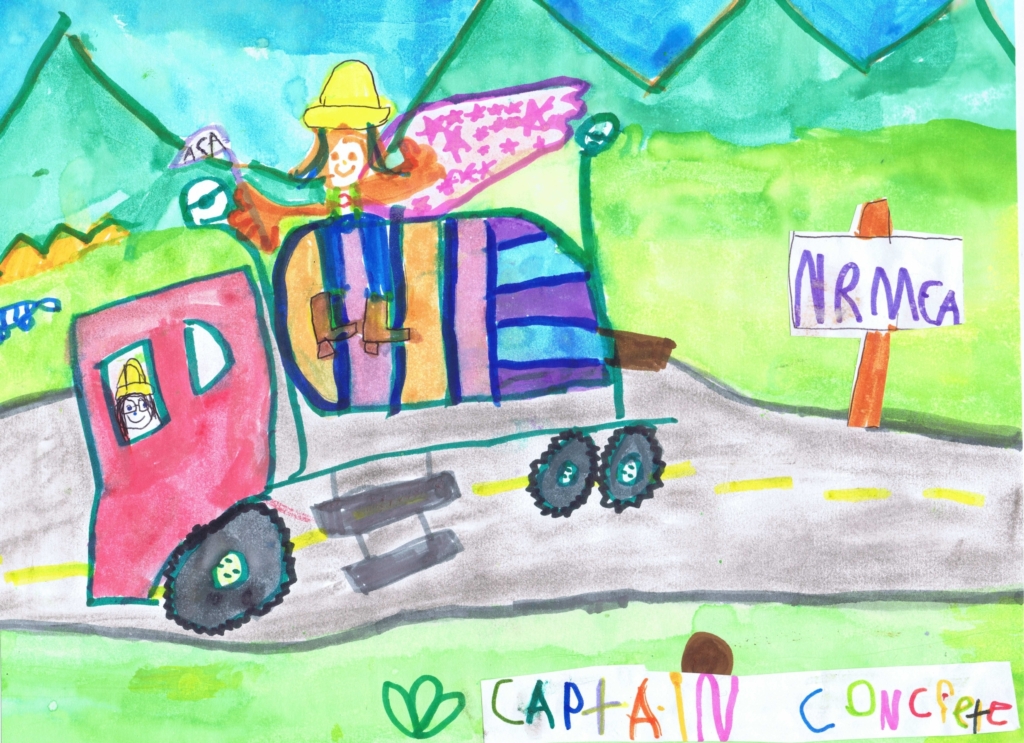 This year, NRMCA received more than 150 entries to its eighth annual Kids Art Contest, sponsored by the Truck Mixer Manufacturers Bureau. Entries were judged only against others in their grade category on originality, effort, creativity, composition and interpretation of the theme, Captain Concrete: My Essential Superhero! CRMCA is pleased to announce that Brooke Bennetts, daughter of CRMCA member Blake Bennetts of ACA Products won first place in the Pre-K – K category!!
Brooke was born in Maine, in 2014, as her family traveled for work with a heavy civil dam construction company. At an early age, Brooke was taking frequent trips to the job sites to help Dad check-in on things which introduced her to concrete batch plants, mixer trucks, conveyance delivery systems and the hard-working concrete industry workforce at an early age. By the age of three, Brooke had lived in four different states and had visited over 20!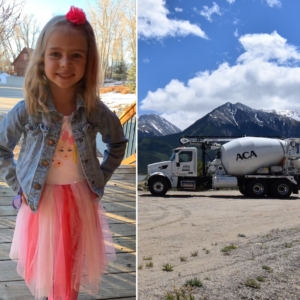 In 2019, Brooke and her family settled in Buena Vista, CO (Dad's hometown) to work for the longtime, respectable and locally owned ACA Products, Inc. Brooke enjoys the small-town community and the family-owned atmosphere that ACA Products instils.
Brooke loves to be in the outdoors and especially enjoys skiing, hiking, fishing, gymnastics and riding her bike. She is now in Kindergarten and is enjoying school and being around her friends. After school, Brooke can be found teaching her two younger brothers everything there is to know about fun. Brooke's family is very thankful for the ready mixed concrete industry and for ACA Products and all they have done to strengthen their community ties and involvement. Brooke's dad, Blake added, "the CRMCA has been a great association to help keep ACA's rural voice heard in a continually evolving industry."