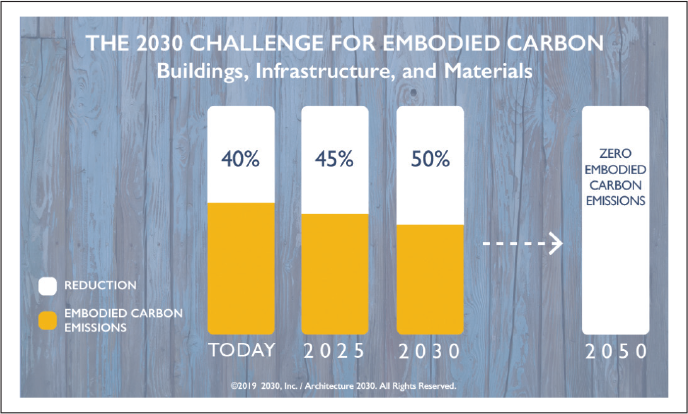 The Colorado Build With Strength Initiative began with the goal to educate, promote and ultimately increase the market share of concrete construction in low-to mid-rise buildings. The impact of increased market share would ensure safer, more durable and more energy efficient buildings to improve the infrastructure in Colorado and across the country.
NRMCA recently published updated figures on concrete's overall market share in 1-7 story buildings. Excitingly, NRMCA and Build With Strength have reached 36% market share in this segment, exceeding the original goal of 30% set in 2016. We still work to gain more ground in the 4-7 story segment as the commitment to carbon neutrality continues.
Many steps have been taken in the ready mixed concrete industry to establish low-carbon construction, such as:
Partnering with the RMC Research & Education Foundation,
Establishing the P2P (Prescription to Performance) specifications,
Implementing the MIT Concrete Sustainability Hub
Adopting new LEED rating systems
Creating a robust Environmental Product Declaration (EPD) process.
Through our partnership with NRMCA, CRMCA's commitment to carbon neutrality is rooted in transparency and innovation. Establishing industry benchmarks and facilitating the movement toward product reporting has accelerated the concrete industry's movement toward meeting the 2030 Challenge and carbon neutrality by 2050.
Click Here to check out this article in NRMCA's Concrete InFocus Magazine.