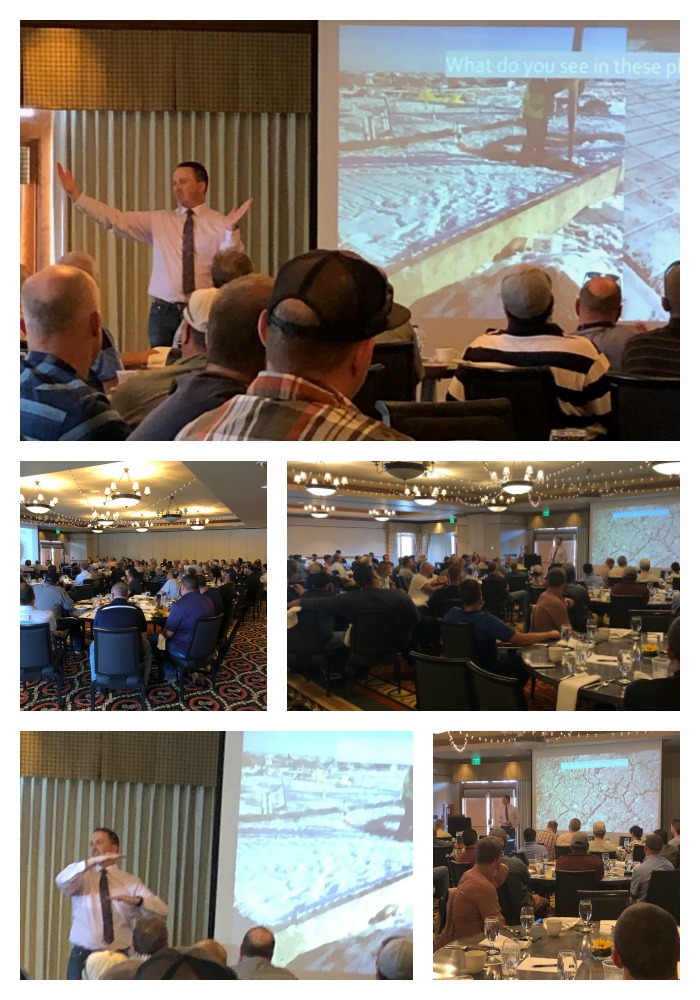 The CRMCA's Central Market and Technical Committees hosted the "Colorado Special Inspections" seminar on May 14, 2019 in Denver, Colorado. The seminar was intended to bring forward the discussion of things every individual on a construction project might see – What are things you should look for? Who is responsible? What are the solutions? The presentation was led by Dana Rotkovich (BURNCO Colorado, LLC) and JT Mesite, P.E. (CRMCA), though it was truly an interactive presentation with the 99 engineers, inspectors, contractors, producers, and testing technicians more than involved in the discussion and sharing of best practices.
A photo contest "Can You Believe It Happened on the Jobsite?" led up to the seminar, adding to the presentation. Congratulations to Brock Grell (Concrete Experts), Mike Grega (Aggregate Industries), and Erik Forster (North American Testing) for winning 1st, 2nd, and 3rd respectively.  Thanks againto all who participated to make the contest a success.
The CRMCA wants to thank every member that was involved in the seminar. With a different take on what to expect on a project, what to look for, and how to resolve it, we all gained valuable information to improve the concrete and construction projects we are involved with!