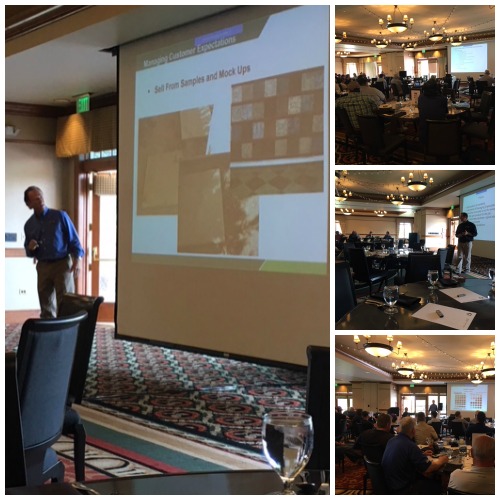 On May 22, 2018 the CRMCA Central Market Committee teamed up with the Technical Committee to present their annual spring seminar on a highly requested topic, Decorative Concrete, at Pinehurst Country Club.
Over 50 industry members were in attendance to discuss the details surrounding placing and finishing Decorative Concrete, how to set and manage realistic customer expectations, selecting durable mixes and how to prepare for Colorado's whether and its impact on decorative concrete in Colorado. The seminar included two expert presenters who have been working with these elements of decorative concrete for years.
A big thank you to our presenters Rich Cofoid (Euclid Chemical Company) and Keith Boudart (Butterfield Color). Their presentations are included below.
Thank you again to all who attended and a special thank you to our seminar sponsors!
Bestway Concrete
Bobcat of the Rockies
CEMEX
Euclid Chemical 
Mountain Cement