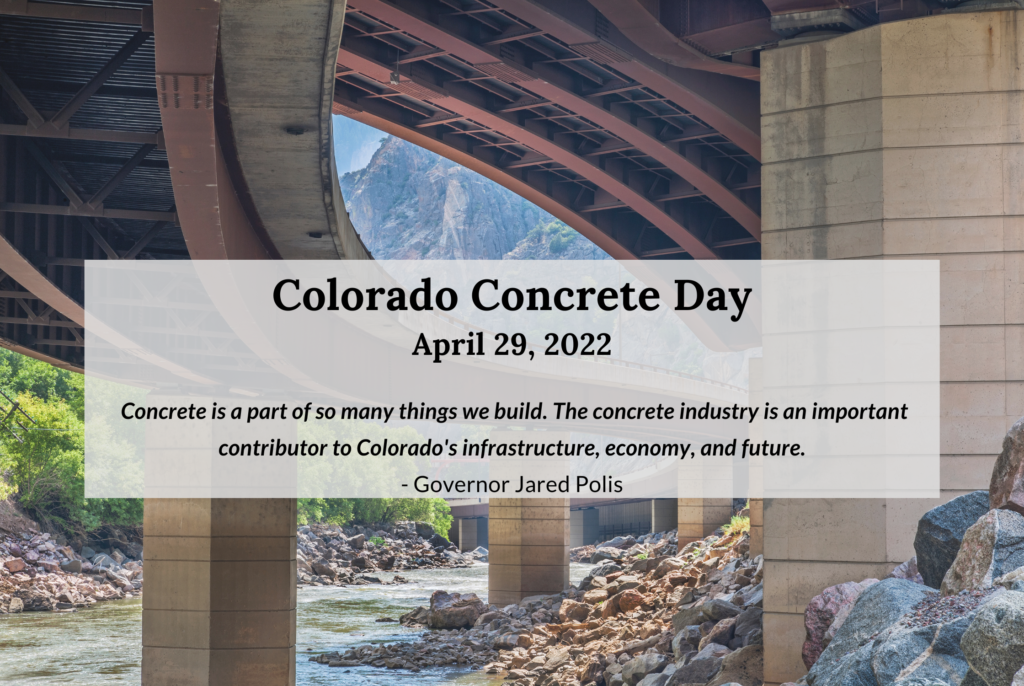 April 29, 2022 was proclaimed as Concrete Day in the State of Colorado. "The State of Colorado recognizes the ready mixed concrete industry as important to furthering development in our state and appreciates the hard work, dedication, and the efficiency of its employees…" So reads a portion of Governor Jared Polis' proclamation.
"Concrete is a part of so many things we build. The concrete industry is an important contributor to Colorado's infrastructure, economy, and future. The Polis Administration recognizes the thousands of employees that are making a difference in our state!" said Gov. Jared Polis.
This year's Concrete Day at the Capitol event proved to be a windy celebration. While the grillers managed to keep the fire stoked, volunteers had to make a mad dash to the inside of the Capitol to continue serving out of the wind. We appreciate the volunteers' commitment and quick action that made this year's event a continued success!
The concrete industry partners, represented by the Colorado Ready Mixed Concrete Association, American Concrete Pavement Association-Colorado/Wyoming Chapter, and the American Concrete Pipe Association, enjoyed recognizing the hard work of the Colorado Legislature and their staffs, and raising awareness of the importance of the concrete industry to the state of Colorado's economic growth and sustainable development practices.