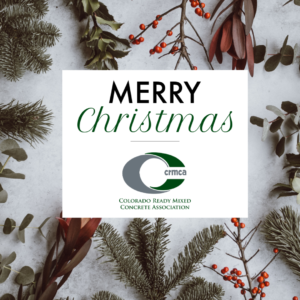 Hello CRMCA members.  Merry Christmas, Happy Holidays, Happy New Year, Happy Hanukkah, and just all around, have a happy festive season during this winter break.  2018 is about in the rear view mirror and it has been exciting on many fronts.  The most recent event was a very successful Annual Conference held in conjunction with CSSGA at the Broadmoor in Colorado Springs last month.  We had many guest speakers and award recipients during the event and I want to thank all our sponsors and participants.  It cannot be successful without your involvement and I am thankful to work with an active group like CRMCA.  The new year is quickly approaching and we at CRMCA look forward to 2019.
Looking ahead, we will have an active legislative session beginning January 7.  For those interested, we meet in the State Capitol basement at 8 am Mondays during the session, and all members are welcome.  Additionally, we will hold monthly Legislative Breakfasts on the 3rdWednesday of the month from January thru April.  Look for details on the website or call for more information.
Additionally, we will again host the Concrete Night at the Rodeo at the Denver Stock Show on Thursday, January 17.  This is always a great event and networking opportunity for both producer and associate members.  So, in addition to a world class rodeo, the event also includes a dinner and tour of the Forney Museum.  The cars, motorcycles and trains at this museum are truly impressive and I encourage everyone to join in. Use this link to register for the event.
The last event I will mention is something new for us, the Ski Outing on February 7 and 8 in Breckenridge. We will begin the event with a Joint Market Committee meeting at the Village Hotel, followed by a Networking Event Thursday evening, February 7.  Then on Friday, CRMCA will host a luncheon to close out the program.  Participants can choose to ski, snowboard, or just see the local sights.  Breckenridge and the mountain setting will be great that time of year. Use this link to access additional details and get registered!
I will conclude by thanking a few people for the great year.  This includes the staff of Annelise, JT and Emma.  They work hard to keep the association operating at the high level.  Next is the board of directors and especially 2018 – 2019 board president Dana Rotkovich.  We are fortunate to have this engaged leadership group in place.  Lastly, I must thank every member of CRMCA.  As I mentioned, this is a participative group and everyone should be proud of all the accomplishments we have achieved in 2018.  Next up………………. 2019……………………..
Todd R. Ohlheiser
Executive Director
Colorado Ready Mixed Concrete Association