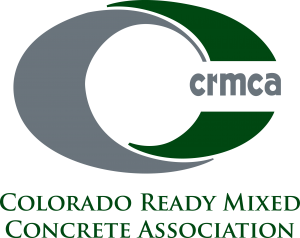 CRMCA Program Manager, PE
The Colorado Ready Mixed Concrete Association (CRMCA) Program Manager, PE is responsible for the management and oversight of technical and promotional concrete programs.
These areas include CRMCA sponsored American Concrete Institute (ACI) programs, with the ability to perform Examiner of Record (EOR) duties for certifications.  Other technical and promotional aspects include the association committee guidance for education and research, technical support, specification changes and the promotion of concrete.
The Program Manager, PE reports to the Executive Director and is responsible for the organization and co-ordination of operations, procedures and resources to facilitate organizational effectiveness and efficiency with the mission of the association.
Key Responsibilities
Manage American Concrete Institute (ACI) Certification Programs, with Examiner of Record (EOR) duties, requiring a current Professional Engineer (PE) license.
Coordinate, participate, and indirectly lead Technical & Market Committees, in addition to Statewide and/or National Programs, assisting chair persons as needed.
Assist in other Association Committees and Board Meetings as needed.
Establish and maintain relationships with other associations in the areas of marketing, education, training and sponsorships.
Other duties as assigned
Skills
Excellent interpersonal, multi-tasking and team building skills
Superior analytical, problem solving and decision making skills
Excellent verbal and written communications skills
Proficient in Microsoft Office Suite applications
Requirements
Professional Engineer (PE) license
At least four years of professional experience
Experience in concrete industry and ACI certifications a plus
Highly motivated, self-starter, who is willing to take ownership of projects and role
Valid driver's license and able to travel up to 20%
Ability to lift up to 35 pounds
Benefits & Compensation
Generous benefits package including PTO, retirement matching, and insurance reimbursement.
Salary range $60,000 – $75,000 commensurate with experience
Apply