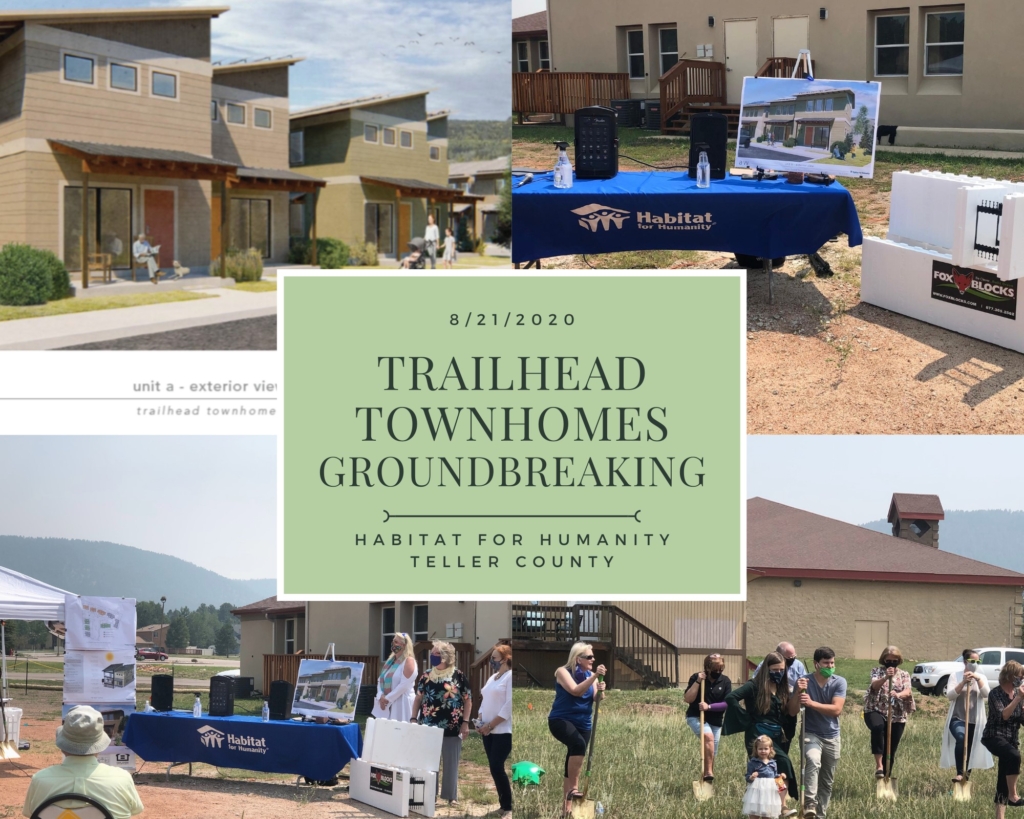 On August 21, CRMCA's Emma Dolan attended the Trailhead Townhomes Groundbreaking Ceremony. Trailhead Townhomes is a Habitat for Humanity project in Teller County, Colorado. The project is an 18-unit neighborhood build of 2-3-bedroom duplexes. Exterior walls of all units will be built using Insulated Concrete Forms (ICF). The majority of CRMCA producer members in the region will be involved in construction and providing the concrete for this innovative project.
The general contractor, High Performance Structures, is a premier contractor for ICF construction in Colorado. According to project staff, Martine and Dan Vogel of High Performance Structures, "have gone above and beyond working with our non-profit to create a model for our state in how affordable homes can be built beautifully to make our homeowners really proud." They have worked closely with Mark Bowers, engineer at Catamount Engineering, to design homes that focus on the net zero energy philosophy.
Keith Meier, CEO of Habitat for Humanity of Teller County, emphasized that Trailhead Townhomes is a great example of innovatively designed, workforce level housing, designed from the inside out.
The goal for this project was to design homes that are "low maintenance and highly energy efficient." Habitat for Humanity wanted to provide homebuyers with a very durable and highly energy efficient homes. All units and mechanical systems are designed for solar energy to best utilize the potential energy savings provided by ICF construction. Because of Habitat for Humanity's focus on long lasting properties with unique neighborhood concepts, Meier believes this project is capable of redefining the materials they use to build in the future.
All Habitat for Humanity homebuyers are required to invest 400 hours of sweat equity in the project, so ease of constructability was highly considered and ICF was selected to accommodate that. Meier stated that the homebuyers and volunteers are already looking forward to the construction phase of this project and feel optimistic that this is just the beginning of a great experience.
Please reach out to CRMCA's Emma Dolan if you have questions on this project or want to get involved.