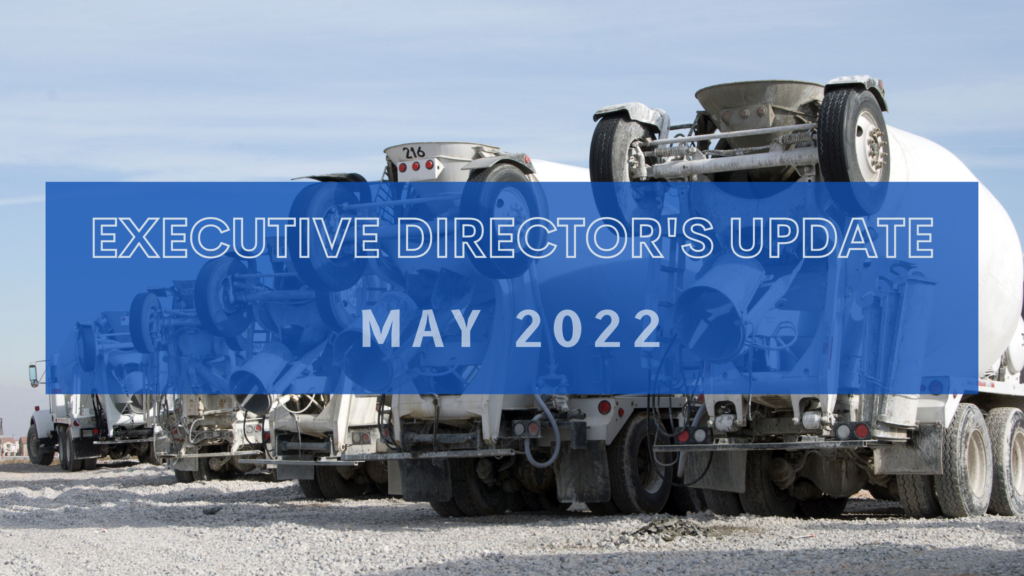 Hello CRMCA Members. Here is the highly anticipated and world renowned CRMCA blog. Yes, I say world renowned because a guy I used to work with read it, and he lives in the UK. So, I'm claiming it!
I will start with the news that Annelise Shepherd has chosen to depart CSSGA and CRMCA. She is planning to take some time off with her family, and then pursue expanded roles with a large, possibly international organizations. As she has recently completed her master's degree at CU Denver, she will be able to put her full studies to work. Fortunately, she will be helping with a transition and will remain with us until late June. It is no secret that she has been a huge part of the success both CSSGA and CRMCA have enjoyed. To say we have big shoes to fill is an understatement, but we will continue to move forward.
The association will be shifting responsibilities to existing staff and plans to hire an Association Administrator. See the job posting and please share with your networks!
As the legislative session has recently concluded, we will soon have a summary of the general session available for your reading enjoyment. Keep an eye out for this information.
Also, as this is an election year, we must be active regarding the candidates and the upcoming elections. To do so, I urge everyone to contribute to the CONCRETE PAC that we have established. Companies and individuals can contribute up the $550 towards the PAC, which enables us to support candidates that support our industry. Members are also encouraged to be part of the process by helping us decided on which candidates to support, and even personally deliver checks to them. For more information contact me.
I want to again thank the members and sponsors that participated in the Spring Networking event in Denver in April. Great to reacquaint and participate in face to face company functions.
Our Concrete Day at the Capital BBQ also took place in April. I mentioned this in the last blog, but again wanted to thank those who braved the unbelievably high winds that day. I thought for a while I was back in North Dakota, where there is only 1 tree and a few fence posts to slow the wind. The wind up there makes winds in Wyoming seem like a gentle breeze, really!  Regardless, elected officials and their staff members were very appreciative.
Upcoming Events:
River Raft & BBQ in Fruita on June 21. Details, sponsorship, and registration information can be found using this link.
Summer Conference in Steamboat on July 21-22. Details, sponsorship, and registration using this link, room reservations can be made here.
Mixer Truck Driver Championship will take place on August 20 at Jeffco Stadium in Lakewood. Register drivers here and learn more about volunteer and sponsorship opportunities using this link.
Thanks, and I hope your summer is getting off to a great start. Contact myself or any of the dedicated staff if we can be of assistance.
Todd R. Ohlheiser
Colorado Ready Mixed Concrete Association
Executive Director