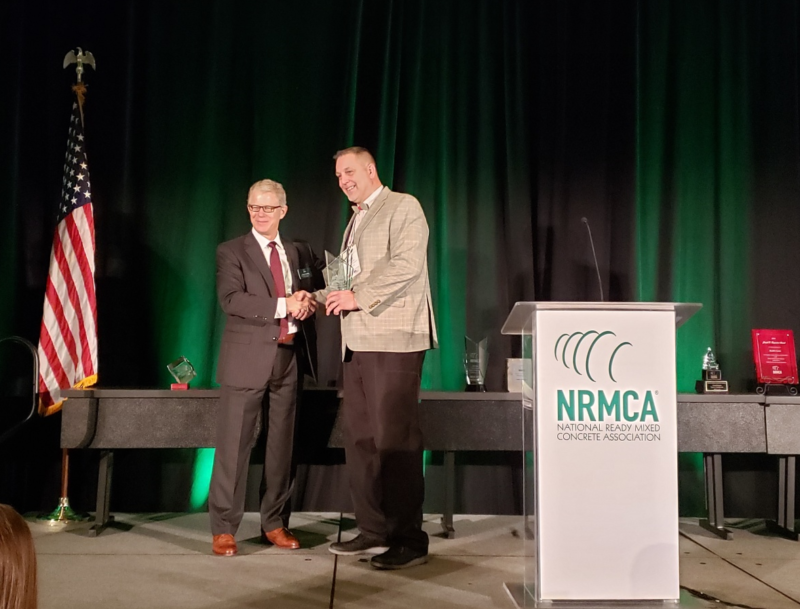 Congratulations to Jeff Mulder with the Nebraska Concrete & Aggregate Association for being selected as the 2021 NRMCA State Affiliate Promoter of the Year! Many of you will remember Jeff as the big guy that built and helped us with the Rock Race in Vail last year. Jeff has been a great partner on concrete and aggregate related issues, and this award is well deserved.
Our very own Emma Dolan wrote the application, after interviewing Jeff and conducting additional research.  In fact, in Jeff's acceptance speech, at the NRMCA conference, he personally thanked Emma for making this happen.
Great work Jeff and Emma! We must recognize and publicize many of the great people in our industry and Jeff is one of them! We look forward to continuing our work with Jeff and promoting ready mixed concrete as the building material of choice.
Todd R. Ohlheiser, CAE
Executive Director