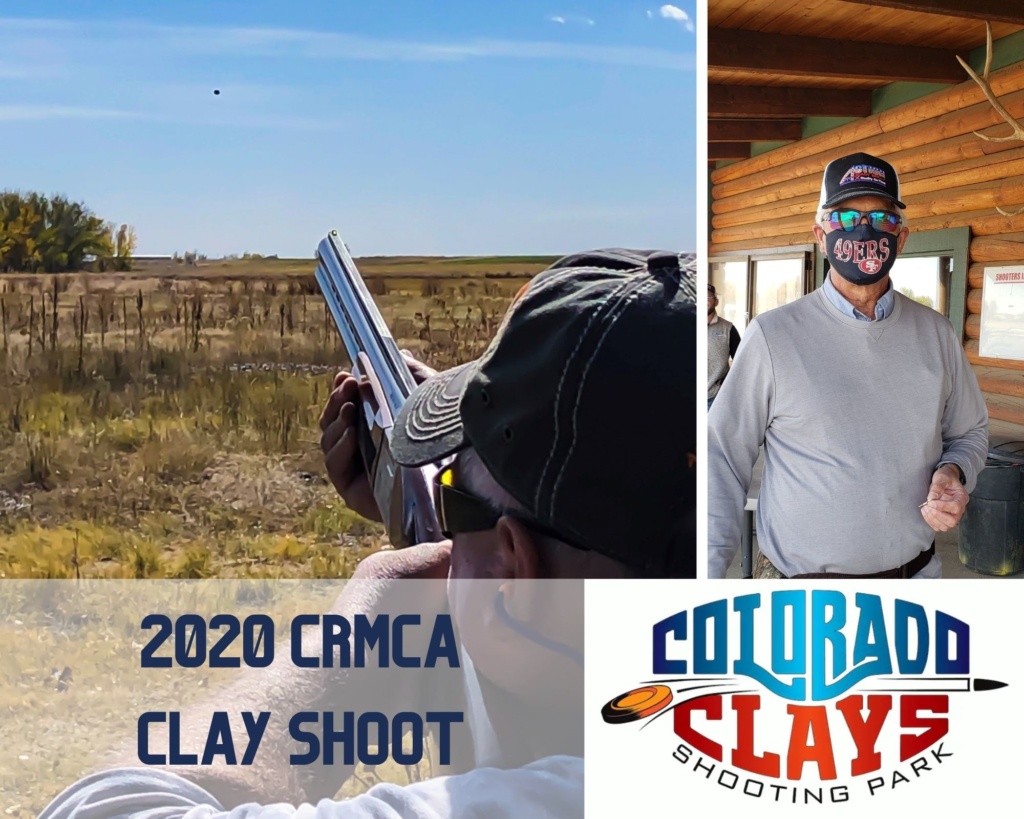 Hello to everyone in the world of Concrete. As we move forward in the year that will not end, I hope everyone is coping well. The pandemic restrictions are updated again in an effort to balance safety, economics and personal sanity. Compound this with the uplifting campaign ads, and our heads are spinning. Hopefully this CRMCA update provides positive information that has occurred or planned in the near future. We know we will get through this and on to better days, and we are all very ready for that time. A lot is going on, so let's get to it!
Here is a recap of the recent events:
Clay Shoot. The Oct. 14 event was a huge success. While we were unsure of the turnout during this time, it was clear members were ready to network in a safe, outdoor setting. Thanks to all the participants.

Congratulations to the 2020 Clay Shoot Winning Team:

Clint Peterson
Josh Lancaster
Marc Lancaster
Zach Loucks

Last, but certainly not least, congratulations to the 2020 Clay Shoot Top Scorer:
Industry Townhall with Cory Gardner. This event included out national partners at NRMCA and PCA. It was well attended and allowed members to speak to the Senator in a small group setting, although virtual. I want to thank Senator Gardner for participating.
October Digital Discussion. On October 28, Denver Economic Development Corporation's CEO, J. J. Ament, gave an update on the Denver and Front Range Economic Forecast followed by a Q&A session with members. View a copy of his presentation to learn more about the economic forecast and the Denver Economic Development Corporation's role in the growth and expansion of primary jobs and promoting capital investment in the state. Thanks to Tod Knudsen (Action Ready Mix) for getting us this connection
Virtual Seminar: Using High Early Concrete or Accelerators. This October, the Central Market Committee put on a virtual seminar discussing the ins and outs of using set time accelerated and high early strength concrete. Thanks to our speakers Dave Figurski (Holcim), Matt McCombs (Martin Marietta), Tom McNamee (Master Builder Solutions)! Download the PowerPoint or View the Presentation using passcode =Mm!kR0#
There are also several upcoming events you need to be aware of:
Safer at Home – Ergonomics in Home Offices. The webinar will take place on November 5 at 2:00 p.m. To improve your comfort, health, well-being, and productivity while working in a non-standard office environment, it is important to be creative in your approach to workstation setup. This virtual education opportunity will provide practical guidelines on optimizing a temporary office workstation. Presented by: Chris Hamrick, Chubb Global Risk Advisors.
2020 Annual Conference. Join the CRMCA and CSSGA on November 19 for the FREE conference. The event includes an election re-cap, award presentations, and association updates. As it is held virtually, it allows everyone to attend without travel or costs. Plan to join in on the FREE event. Register here.
2020 Election: CRMCA strongly encourages everyone to get out and vote for the candidate of your choice! If individuals have questions on which candidate to choose and which ballot initiatives to support/oppose, we hope these guides provide valuable information in your decision. Download the Candidate Endorsement List and Ballot Guide and share with your network before Nov. 3!
Again, I hope everyone stays safe and healthy. Thanks for your participation with CRMCA and have a good weekend!
Todd R. Ohlheiser
Executive Director
Colorado Ready Mixed Concrete Association