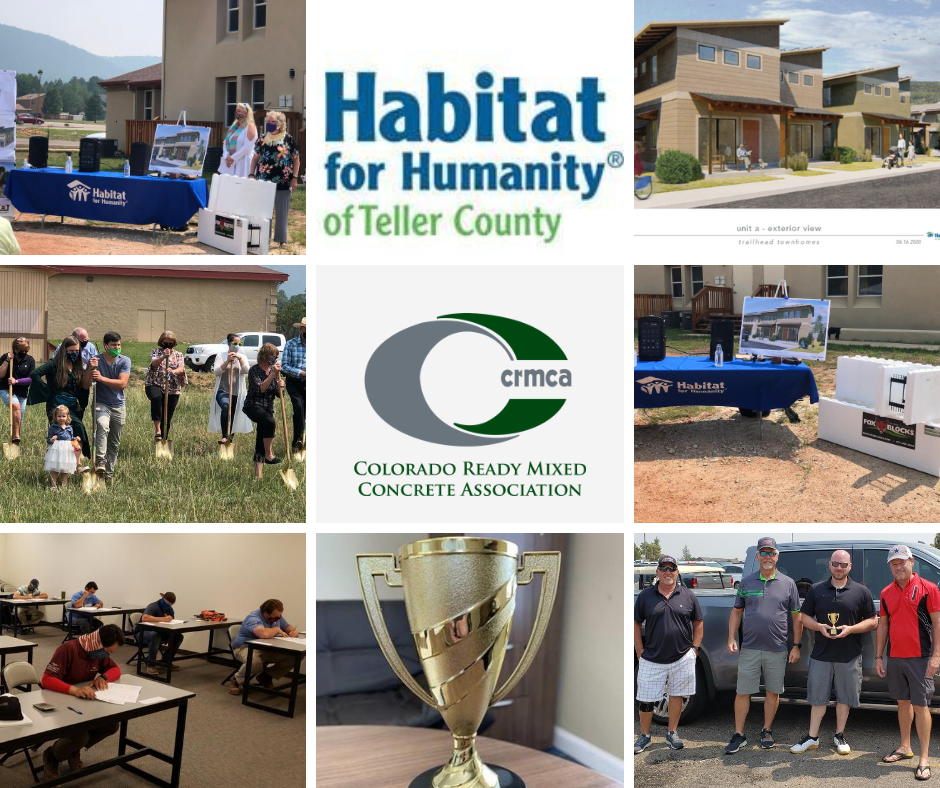 Hello CRMCA members.  I hope everyone is safely maneuvering through these unprecedented times.  While we are fortunate to be included as an Essential Industry, running and operating these businesses has been an extreme challenge.  Everyone I speak with has stated they had to completely rework their operating models while challenging themselves and employees to quickly adapt and make changes like never before.  With this in mind, I want to thank the leadership, and every employee of the concrete industry for stepping up and rising to these challenges.  You are to be commended for keeping our industry and the entire construction segment moving!  Thank you!
Here are a few specific items going on at CRMCA:
As our President Cole Jacobs mentioned in last month's blog, unfortunately the CRMCA and CSSGA boards made the difficult decision to move our Annual Meeting to an online version.  I encourage you to take our Virtual Conference Pre-Event Planning Survey so we can create the most valuable event for our members.  I look forward to a great event at the Broadmoor next year!

I must say, the Broadmoor has been very professional in working through these changes.  No surprise to anyone, as we all know this is truly a world class organization.  Incidentally, anyone wanting to stay at the Broadmoor on the scheduled dates of Nov 19 and 20 is able to do so at the original discounted rate of $209/night.  While there are no planned association events, anyone wishing to stay at the Broadmoor for personal reasons may want to take advantage of this.  I appreciate them holding these rates for members.

One event that will occur is the CRMCA Clay Shoot!  Mark your calendars and plan to participate on Oct 14.  As with everything this year, the Clay Shoot will be different, but will occur none the less.  We must take advantage of outdoor activities like this when we can.  View details and registration.
The Southern Market Committee also held a golf event on Aug 21.  Learn about the winning team's special prize and format!
One thing that has been moving forward is our ACI certifications.  I want to thank JT Mesite for conducting several small certification sessions/day to keep the groups under 10 people, while meeting the demand for ACI certifications.  This remains a critical component of CRMCA for our members and the entire concrete industry.  Great work JT.
While it has been mentioned before, the Online Concrete Procedures videos that JT Mesite has created are a great way to train personnel on the ACI Field 1 testing procedures.   There are now 7 videos for the Online Concrete Procedures series. These videos cover various concrete testing procedures including making and curing concrete specimens, roller meter, and initial curing, among others.  Check them out!
Our Build With Strength promotional efforts carry on.  Video seminars continue in an effort to keep pushing our message.   Additionally, the Southern Market Committee has been successful in converting an entire Habitat for Humanity complex from stick built to concrete/ICF construction!  The groundbreaking just occurred last week. Learn more about the project and view photos from the groundbreaking.  Our hard work is paying off and I want to thank Southern Chairman Darrin Borgschatz and the Southern Market team in leading the way.
The joint Governmental Affairs Committee has met and determined contributions for the CONCRETE PAC. Checks will be out next week to help those who help our industry.  It is not too late to contribute, so consider donating to the Colorado CONCRETE PAC.  We can receive Corporate, LLC, and personal donations to a maximum level of $550.  Please send the CONCRETE PAC check to 6880 South Yosemite Court, Suite 100, Centennial, CO, 80112.  Thanks to the following members and member companies who have contributed to the 2020 CONCRETE PAC fundraising efforts!
Albert Frei & Sons
CRMCA
CSSGA
John Arellano
Loveland Ready Mix Concrete
Martin Marietta
Peter Varra
Rees Consulting
Todd Ohlheiser
Varra Companies
Whitewater Building Materials
That's the news for now.  Again, I hope everyone is staying safe and maneuvering though these crazy times as well as possible.  As usual, please reach out to me or one of the other team members if there is something we can do to assist.  Thank you.
Todd R. Ohlheiser
Executive Director
Colorado Ready Mixed Concrete Association