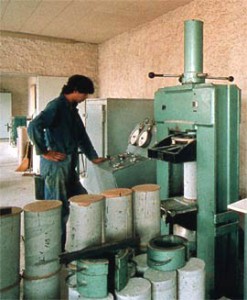 The training will take place from 7:30 a.m. – 5:00 p.m. on Wednesday, December 10. Click here to view more details and register through NRMCA.
SEMINAR PURPOSE
Dealing with concrete specifications, troubleshooting low-strength problems and ensuring proper mixture submittals can be expensive and time consuming. This one-day course will get into the code and specification requirements (ACI 318, 301, ASTM C94) governing ready mixed concrete, including the new ACI Building Code 318-08 exposure categories. It will suggest specification revisions for all around benefits in performance and cost based on a specification guideline document. The guideline document is the result of reviewing numerous concrete specifications (Section 03300) belonging to large owners, and it has been reviewed and supported by the NRMCA Research, Engineering & Standards (RES) Committee.
WHO SHOULD ATTEND?
Producers and contractors who attend this seminar will benefit in their discussions with design professionals. Equipped with in-depth knowledge about improving concrete specifications, they will better be able to address performance issues, avoid conflict, and save money. Producers,contractors, engineers and testing labs will learn much from the discussions on investigating low-strength problems, helping them to avoid issues that impact partnering, project cost and schedule. For concrete producers, understanding how to do a proper mixture submittal is an essential skill, and it will be thoroughly covered during this seminar.
PROFESSIONAL DEVELOPMENT HOURS
Architects and engineers will earn 8 Professional Development Hours upon completion of this program. A certificate of completion will be provided to all attendees. This program also fulfills some of the requirements for NRMCA's STEPS™ Certified Concrete Professional program.