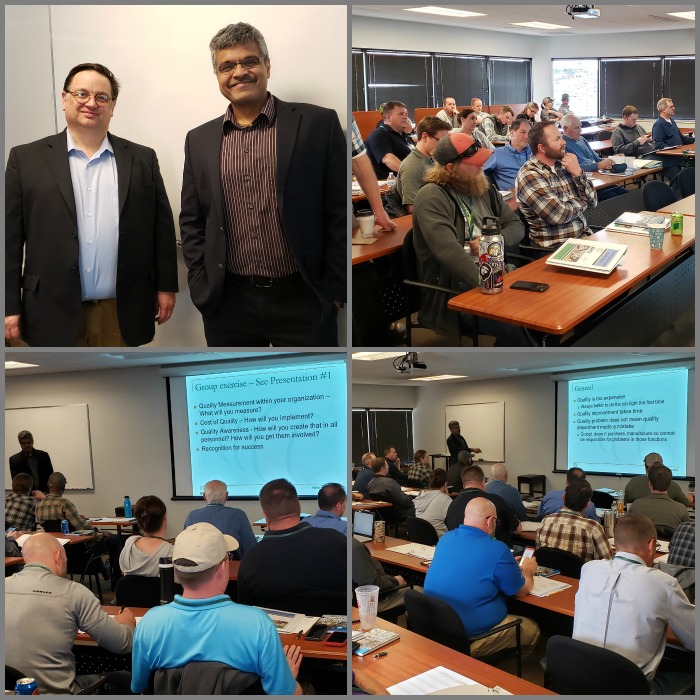 Thanks to NRMCA for hosting the NRMCA "Improving Concrete Quality" seminar in Denver on April 16, 2019.  The event was sold out as participants learned valuable information regarding improved concrete performance, reduced time and costs, a lower environmental footprint of concrete, and an overall improvement in the quality of concrete construction.  On hand as instructors were Dr. Karthik Obla, Ph.D., P.E. FACI, VP Technical Services at NRMCA and Kevin MacDonald, FACI, President and Principal Beton Consulting Engineers, LLC.
As this is part of the NRMCA educational series, attendees included not only those from Colorado, but also many from across the country.
Thanks to NRMCA, Karthik and Kevin for holding the event in Colorado.  Educating others on Improving the Quality of Concrete is never ending, and I appreciate the support we receive from NRMCA!